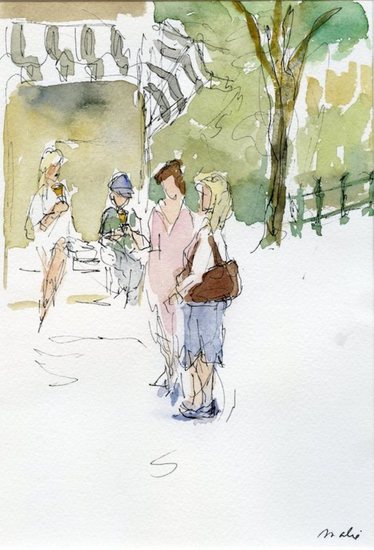 20 x 14 cm, © 2017, sold
Two-dimensional | Painting | Water colour
This is one of a series of sketches of passers by on The Elandsgracht in Amsterdam. My oil painting "Kop van de Elandsgracht" is made on the basis of these sketches. The sketch is with pen and aquarel and goes with a passe partout and a natural wooden frame, measuring 24 x 30 cm.